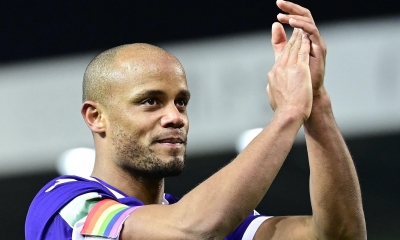 It's clear now. The new season kicks-off on the 7th of August. Meanwhile, we have been working hard, with respect for social distancing. And we're tremendously looking forward to take our vision and our football to the next level.
Winning games with dominant, attacking and technically well-performed football. That is what we want to stand for. Winning with a team that gives opportunities to its homegrown Belgian talent. Jeremy, Yari, Sambi, Marco, Francis, Sieben, Killian, Antoine. That is what we believe in. In youth we trust. We'll continue on this path next season. Because in the moments when we got going, we all could see: this is worth it. This is Anderlecht.
We treasure our youth. We invest in their development. Every day we make them better by surrounding them with top-class players like Hendrik, Michel, Kemar, Amir and Vincent. That's how we build a balanced squad that will compete at the top of our league next season.
Today we are living in exceptional, uncertain times. The crisis affects us all. Including our club. Including our fans.
The loyal support of our fans was unseen last season. You were fantastic. That's why we want to express our gratitude and make it possible for everyone to continue to support us. To support your RSC Anderlecht even harder next season. That is why we're making an effort. For everyone.
Every season ticket holder who is renewing before mid-July gets a 20% discount, without any exception. Anyone with financial difficulties who can't afford to pay the full amount at once, can do so in two payments. In case any home games have to be played behind closed doors next season, the club will refund each of these games one by one. You can find all the information on rsca.be/abo. New fans can already register as well.
We're still the biggest club of the country. And together we'll make RSC Anderlecht the best club of the country again. Together we'll make our future as glorious as our past. That's why we need you now, more than ever.
Mauves un jour. Mauves toujours.