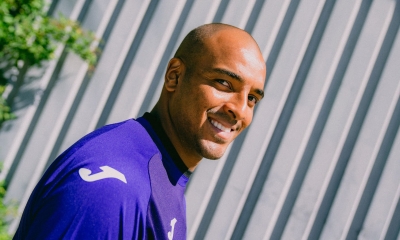 The floor is ours. The first three transfers of RSCA Futsal are known. Maximiliano Rescia, Fits and Diego Roncaglio will be part of Lucas Cragnaz's team next season. These are three international futsal stars who join the Mauve & Blanc.
Maximiliano Rescia
Call him Maxi. Experience, talent and winning culture. That's how you can sum up the Argentine international in three words. His main achievement? The Futsal World Cup, won in 2016 with Argentina. His list of his trophies doesn't end there. Maxi has won the Copa America and numerous titles in Italy and Argentina. He also has 186 caps for his country.
Fits
RSCA Futsal's future goal-getter. Rafael Nogueira da Silva, better known in the futsal world as Fits, has also joined RSCA Futsal. He spent four seasons at one of the biggest futsal clubs in the world, SL Benfica. He's a Brazilian international. He's powerful and has a good technique. Fits will also bring a lot of experience to the team.
Diego Roncaglio
A wall with golden feet. Diego Roncaglio comes from SL Benfica. He plays as a goalkeeper. He's also a Brazilian international. Diego is as good with his feet as he is with his hands. He frequently crosses the halfway line to try his luck on goal. Diego has signed a three-year contract with RSCA Futsal.