Sunday evening, RSC Anderlecht hosted RFC Seraing at the Lotto Park for the third day of the Jupiler Pro League. Seven Belgian players were in the starting line-up, including six Made in Neerpede players. RSCA recorded its second victory (3-1) of the season.
The first goal was made in the fourth minute. Fábio Silva set up Noah Sadiki, whose cross found Francis Amuzu, who opened the scoring. Sporting dominated the game. After 15 minutes Francis Amuzu doubled the lead with a beautiful cross-shot after a great combination with Lior Refaelov. The Israeli gave a second assist to Fábio Silva, whose shot gave goalkeeper Dietsch no chance. 3-0 at the break.
Les Métallos played a better second half and were rewarded when a curved shot of Sambou Sissoko ended up in the corner of the goal. Between two European matches, Anderlecht (logically) controlled the game. With 15 minutes to go, Zeno Debast came close to scoring a beautiful goal, but his shot missed the target. Our T1 then turned his squad around. At the end of the game, Kristian Arnstad and Mario Stroeykens had great chances, but didn't manage to score. 3-1, final score.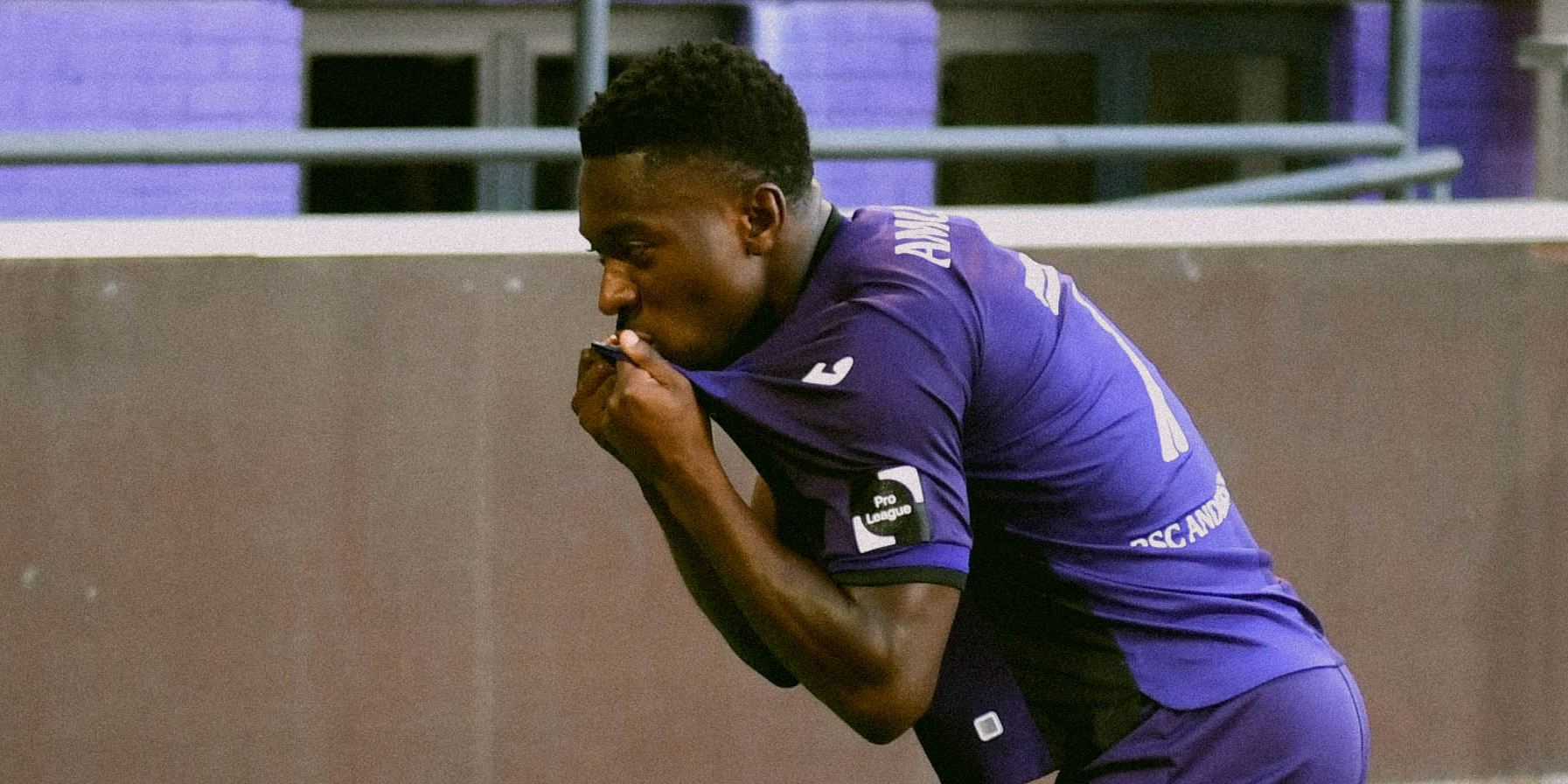 More photos
Line-up RSC Anderlecht
30. HENDRIK VAN CROMBRUGGE (C)

3. HANNES DELCROIX

4. WESLEY HOEDT

7. FRANCIS AMUZU
(81' SERGIO GÓMEZ)

10. YARI VERSCHAEREN
(81' KRISTOFFER OLSSON)

11. LIOR REFAELOV
(67' KRISTIAN ARNSTAD)

27. NOAH SADIKI

55. MARCO KANA

56. ZENO DEBAST

70. SEBASTIANO ESPOSITO
(67' BENITO RAMAN)

99. FÁBIO SILVA
(86' MARIO STROEYKENS)
Line-up RFC Seraing
30. GUILLAUME DIETSCH

2. ABDOULAYE SYLLA

4. MARVIN TSHIBUABUA
(46' MANSONI SAMBU)

9. SIMON ELISOR
(85' VALENTIN GUILLAUME)

11. LEROY ABANDA MFOMO
(72' MORGAN POATY)

12. ANTOINE BERNIER

15. SAMI LAHSSAINI

17. SANDRO TREMOULET

23. CHRISTOPHE LEPOINT

27. SAMBOU SISSOKO

35. SERGIO CONCEICAO
(46'  MARIUS MOUANDILMADJI)