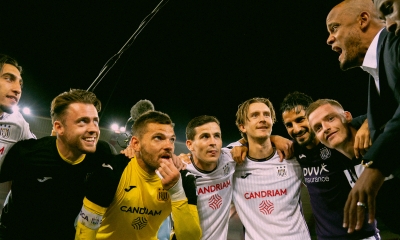 MAUVE. is back. Just like last year, fans will again get all access in and around Neerpede. The documentary series MAUVE. follows the ups and downs at Sporting from the inside throughout the season. Supporters experience from the front row how coach Vincent Kompany builds a stable team with new players, while Peter Verbeke and Wouter Vandenhaute go in search of a much-needed capital increase behind the scenes.
The second season of MAUVE. consists of six episodes. The first two episodes, covering the first half of the 2021 - 2022 season, are now available on rsca.be. Click on the button below and let the voices of Zwangere Guy (NL) and Frenetik (FR) take you behind the scenes of RSC Anderlecht. The first season of MAUVE. can also be watched again in its entirety.
Curious to know when the next episodes of MAUVE. will be available? Synchronize your calendar here, and be the first to know about important events in the season of RSCA.