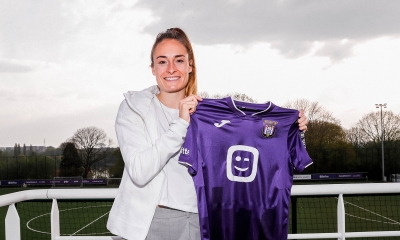 Our RSCA Women are still trying to secure the title in the play-offs of the Scooore Super League, but Anderlecht is already looking forward to next season. The club is actually building a team to write a new mauve & white chapter for women's football under the new head coach Johan Walem, who will be taking over next season.

12 women have already signed contract extensions at Sporting and want to realize the ambitions the club has in the national league, as well as in Europe. Time to get to the next level! The 11 players are:
Amber Maximus

Britt Vanhamel

Charlotte Tison

Justien Odeurs

Laura De Neve

Laura Deloose

Marie Van Caesbroeck

Mariam Toloba

Michelle Colson

Sarah Wijnants

Stefania Vatafu

Tessa Wullaert
Congratulations!