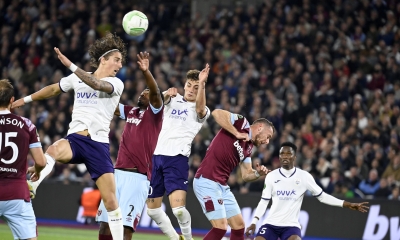 UEFA's disciplinary bodies have found that supporters in the away end used pyrotechnic material, threw objects and caused damage to the London Stadium during the match. UEFA therefore imposed a €50,000 fine to be paid by RSC Anderlecht and banned the club from selling tickets to its away supporters for the next two matches in UEFA competitions. The sanction is effective for the first match and probational for the second match, for a period of two years.
This means that the club will not be allowed to sell tickets to our supporters for the match in and against Silkeborg IF on 3 November. Supporters federations who had already ordered tickets can contact [email protected] for a refund.
The club will also have to compensate West Ham United FC for the damage caused at the stadium.
Finally, UEFA decided not to impose a sanction on RSC Anderlecht regarding the supporter who invaded the pitch, as this person was not identified as an RSC Anderlecht supporter.