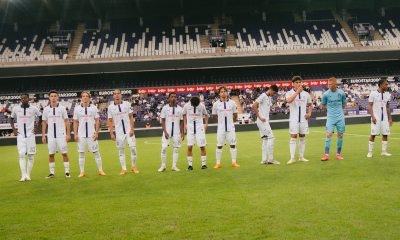 RSCA Futures take on SL16 FC in the Lotto Park this Saturday for an important game. A win would allow our U23s to move back up to the mid-table of the league. Season card holders and -23s can attend the game for free.
Thanks to a great performance, Marink Reedijk's side took all three points from KV Oostende in their last Challenger Pro League game before the international break. They will now be looking to build on that success and win against SL16 FC, that's currently bottom of the league. The game kicks off at 4pm on Saturday 21 October.
Tickets for the game are on sale for €15. Season ticket holders and under-23s can attend the match for free. Head over to ticketing.rsca.be and put a ticket in your basket. Then select the discount that applies to you.
Please note that the tickets sale ends on Friday 20/10 at 4pm.