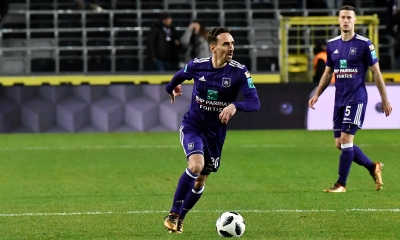 The Purple & White will possibly have to leave some midfielders behind for the away match in Luik. Sven Kums, Adrien Trebel, Pieter Gerkens and Kenny Saief have been ill this week.
Adrien Trebel and Sven Kums were a bit ill on Wednesday, before the game against Waasland-Beveren. Trebel has been training along in the meantime, Kums has had to rest for two days in a row. Pieter Gerkens and Kenny Saief also had to stay home ill during the past few days. Gerkens returned to the club, but was not able to train along yet. Saief did resume training.
Frank Boeckx is still troubled by his back and will be examined further by the medical staff. He is not part of Sunday's match selection.