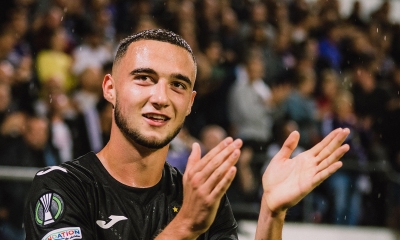 For the third season in a row, the documentary series MAUVE. dives behind the scenes of Royal Sporting Club Anderlecht. Season 3 consists of 8 episodes and is aired on Telenet Play Sports and VOO. One week after the broadcast on television, the episode is also available on MAUVE TV.
In episode 1 of this season, fans could see how the Mauves managed to qualify for the group stage of the UEFA Europa Conference League. Episode 2 shows how Sporting finds itself in turbulent waters. New transfer Jan Vertonghen manifests himself as leader in the dressing room, and Zeno Debast tries to enforce a place in the World Cup selection while a trainer change is announced.
MAUVE. S03E02, 'Never waste a good crisis', is now available to all MAUVE+ and MAUVE+ Gold members on MAUVE TV, the platform of all of RSCA's premium video content.
TO MAUVE TV