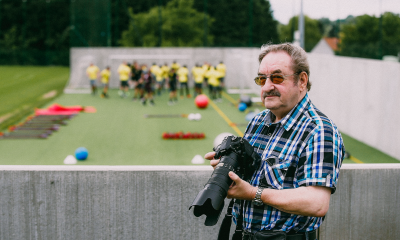 RSC Anderlecht was saddened to hear about the death of Louis Evrard, the club's photographer for over 20 years. During all these years, Louis travelled all over Belgium to take pictures of the Mauve et Blanc.
After a career in the police, Louis started as a volunteer photographer for the RSCA in the early 2000s. Every week, he was in the Lotto Park to immortalise the moments of history created by the stars of Sporting. From Baseggio to Tielemans and Frutos, they all passed in front of Louis' lens.
For a few years now, you could rather see Louis at a game of the RSCA Women or of one of the Neerpede teams, including the U23s. This season, he still went to every game of the RSCA Women with his son Christophe, who's also a member of the RSCA media team.
Unfortunately, we lost Louis as a result of a complication after an operation on Tuesday night. The RSCA would like to offer its full support to Louis' family and friends.
We will miss you, Louis.