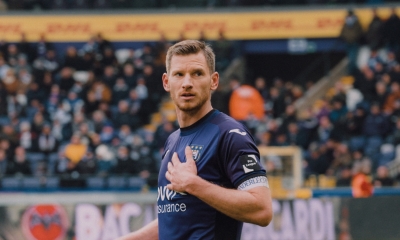 MAUVE TV viewers know it by now: in MIC'd Up you can get under the skin of our players during the match. After Sebastiano Esposito and Lucas Stassin, it was Jan Vertonghen's turn to wear the microphone.
Our captain wore the mic during his strong performance in the match against Antwerp FC. Wondering how he greeted his friend Toby Alderweireld? Noticed how he coaches Zeno and Killian next to him? You'll see it all in MIC'd Up.
The best MIC'd Up moments can now be found on YouTube. Really want to see everything? Then go to MAUVE TV now for the extended 15-minute-long video.