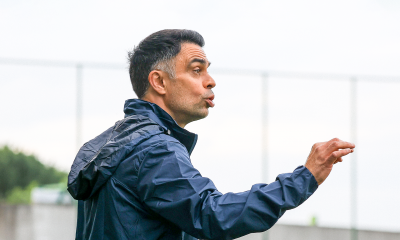 Johan Walem has decided to resign as a coach of our RSCA Women. Johan came on board as head coach last summer and managed to lead a strongly renewed and young team to first place In the league once again. The RSCA Women are just a sigh away from a fifth consecutive title and are also playing the cup final. This is no mean feat in a competition in which the other Belgian teams are also coming on strong.
But Johan played an important role off the field as well. He helped draw the outlines of the project of our RSCA Women for the coming seasons. This means that from next season onwards, there will be an even stronger focus on recruitment and training of young talent, with stronger ties in Brussels and a staff with expertise that provides an optimal framework for our women's team. The current squad of players will also be supplemented with some specific reinforcements for the new season.
"I have had a great time as coach of the women's team," said Johan. "It was a new experience for me, I learned a lot and I am very grateful to my group for that. First I want to do everything to finish the season with the title and the cup for RSCA Women. After that, my job here is done, but I am 100 percent convinced of the potential of this team and the vision the club has for the future."
RSC Anderlecht will be looking for a new head coach and reinforcements for the training staff. "We want to extend the philosophy of RSC Anderlecht within women's football by focusing more on the recruitment and development of young talent," CEO Peter Verbeke said. "The goal of the club is to further professionalize women's football and to expand it."