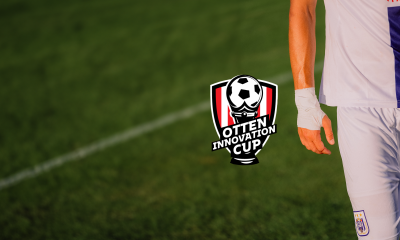 RSC Anderlecht's U18s will feature in the Otten Innovation Cup in Eindhoven this weekend (18-19-20 August). All the games of our Neerpedeboys will be broadcasted live on mauve.tv.
With Manchester United, PSV (the organisers) and FC Copenhagen among the participating clubs for the 2023/24 edition, the Otten Innovation Cup has the particularity of having different rules than classic football.
Games are played in two periods of 25 minutes each.

When the ball goes out of play, the clock is suspended. Therefore, there is no additional time.

Coaches can do as many substitutions as they want.

In case of free-kick, the player can stop the ball and start dribbling instead of having to pass.

In case of yellow card, the player is sent off the pitch for 5 minutes.
Our U18s will play against Rangers (Scotland), RB Bragantino (Brazil) and FC Utrecht (Netherlands) in the group stage. Eight teams will compete for the trophy in the 73rd edition of the Otten Innovation Cup. A few top talents such as Memphis Depay, Marc Curcurella and Cody Gakpo have already taken part in the tournament. On Sunday, RSCA will play either classification matches or the semi-final and final, depending on the results.
All of RSC Anderlecht's games at the Otten Innovation Cup will be broadcasted live on mauve.tv. An annual subscription to Sporting's streaming platform costs €25 per year.