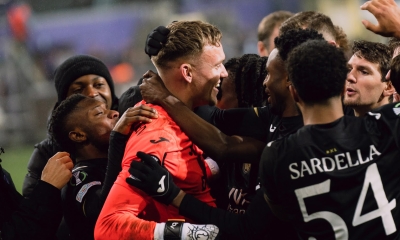 Since the beginning of the year, a new episode of MAUVE. appears every month, getting you closer than ever to the news behind the scenes at RSC Anderlecht.
In episode 5, 'A Different Team', you get a front-row seat to see how the team straightens its back after a disappointing start of the season, and gets into a positive spiral with players and fans believing again in a successful spring. 
While the Mauves are fighting for a place in the top eight in the league, in Europe they manage to qualify for the quarter-finals of the Conference League. And just when the skies over Neerpede were clearing up again, disaster strikes for Yari Verschaeren.
MAUVE. S03E05 gives you a unique look behind the scenes during the past month of Royal Sporting Club Anderlecht. The episode can be watched since last Friday on Play Sports and VOO, and as always will also be available a week later on Mauve TV.