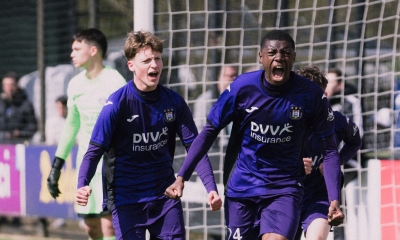 This Easter weekend, the Future Cup takes place in Amsterdam. Ajax, the host of this international U17 competition, is hosting as always seven clubs from all over the world.
After their duels against Nordsjælland (1-1), PSG (3-1 victory) and Chelsea (0-0), the Mauves finished second in their group and will face Ajax at 11.00 am on this Easter Monday.
Just like in the group stage, you can watch this semi-final live on Mauve TV. Whether it's the final or the consolation game, the match will be broadcasted as well.