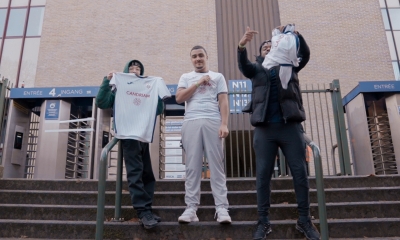 The video content of RSC Anderlecht recently received a new and unique sound. The beats on the videos of RSCA Studio - the club's in-house media team - are the result of a collaboration with Jeunes Boss, a label of young Brussels artists.
Jeunes Boss is the music label around rap revelation Frenetik and hip-hop producers like Yahmanny, Sean Dog, Whag1billy and Bornlikemalik. Jeunes Boss produces tracks that RSCA Studio uses in its content. The collaboration between Jeunes Boss and Sporting is a platform for young artists from the capital to showcase their talent to the world. The video content of Sporting reflects the sound of the capital even more because of the cooperation. 
Dive into the world of Jeunes Boss below.