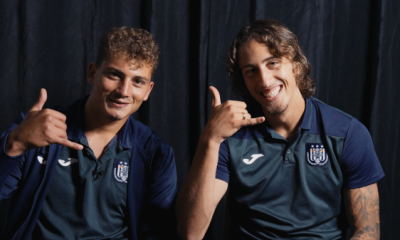 This summer, two new strikers made their appearance at the Lotto Park: Sebastiano Esposito and Fábio Silva. Two players with many similarities who found each other very quickly, but also two young men each with their own character and ambitions.
You can now get to know the newcomers on MAUVE TV, where they give their first interview in front of the camera in mauve.
"For me, this is the best step in my career. And if you do what you love, you don't feel any pressure", says Fábio Silva. And Sebastiano Esposito also knows why his time on the pitch is so precious: "Romelu told me he would watch every game, so I have to do my best here."