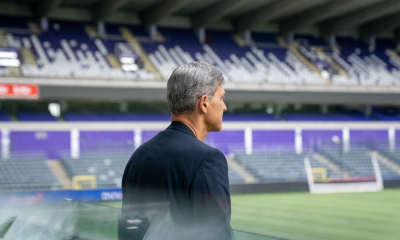 This Monday, 20th of June, the first team of RSC Anderlecht will start the preparation for the new season. After the appointment of head coach Felice Mazzù, the technical staff of the first team has also been finalised.
Coach Mazzù will be supported by assistants Samba Diawara and Guillaume Gillet. Thibaut Meyer and Josephine Knipschild (Physical), Sandro Salamone (Video Analysis) and Laurent Deraedt (Goalkeepers) will complete the technical staff.
Guillaume Gillet will also be part of the U23 staff, where he will work together with U23 coach Robin Veldman to ensure the post-formation and integration of our young talents within the first team. Guillaume will therefore not play for the U23-team as previously announced.
Furthermore, the teams of Niels Mathieu & Luc Vanden Bossche (Medical), Tom Colpaert (Team Manager) and Stéphanie Scheirlynck & Michael Verschaeve (Performance) remain part of the framework of the first team.
In light of the renewal of the technical staff, the club is parting ways with some staff members as well. RSC Anderlecht wants to thank everyone for their work and wishes them all the best in their further career.