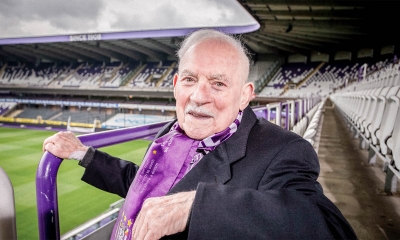 With great sadness we report the loss of Remi Van den Bossche. At 98 years of age, Remi was our oldest season ticket holder. Remi was an incredibly passionate supporter of RSC Anderlecht and has been a continuous attendee since 1947, the year of our first title. In that period of no less than 74 years he witnessed all the national and European successes of the club. He sat in the front row during the moments of glory and kept getting married when the going got tough.
Unfortunately, Remi was not really able to take advantage of his latest season ticket. We will therefore miss him even more when we will soon be able to welcome a full stadium again.
RSC Anderlecht, its players, technical staff and employees wish to express their deepest condolences to the family and friends of Remi. He will forever have a special place in our purple and white hearts.