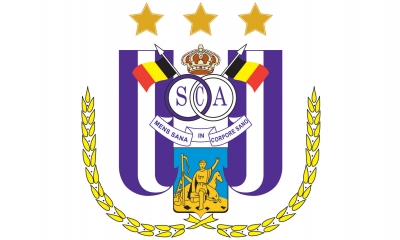 At the end of the current contract with Adidas, and after months of thorough evaluation and negotiation, RSCA has decided to team up with a new kit supplier.
RSCA joins an international challenger in the very competitive kit supplier market: Joma
Established in 1965 by Fructuoso Flores, Joma is the leading sports company in Spain with commercial activity in more than 100 countries around the world and ranked among the top ten sports companies worldwide. Since the start, Joma s growth has been spectacular and now Joma owns affiliates in Italy, United States, United Kingdom, Germany, Brazil and China, where over 200 shops were opened.
Currently, Joma equips Clubs from the main European Football Leagues such as Villarreal, Sampdoria, Atalanta Bergamo, Swansea, Tolulouse FC, and more. This brand is also present in other sports than football, such as futsal, rugby, handball, volleyball, basketball and athletics. Joma is involved in the Olympic Committees and in new projects that Joma will announce soon.
This five years partnership with Joma will start per the season 2019-2020 and will allow RSCA to support its growth plan and get more flexibility in the kit design and execution, more fan involvement in the kit creation and a wider retail distribution resulting in a kit availability in the immediate vicinity of the fan.
RSCA and adidas decided in mutual agreement to end their long-lasting partnership. The club wants to thank adidas for their support year in, year out over more than 30 years.
No further comments will be provided at this moment.