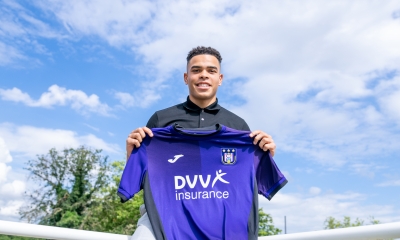 A 'Made in Neerpede' trajectory that led from RSCA Heizel to the first team of Sporting. That is the story of the still only 17-year old Mario Stroeykens. A story that started with the U9 and will last until at least 2024.
Mario is a young striker with many technical qualities. He made his debut in the first team in January 2021 and played in 7 games last season. 
"I am proud of my trajectory: I started this adventure at the age of 8 and this club has given me a lot since then. I want to give something back to the fans by proving my worth in the first team. I am ready for the next level."
CEO Peter Verbeke: "Just like for a number of other youngsters, this season will be important for Mario's development. Despite his young age, Mario is physically and technically ready to compete in the first team. He will get his chance, but of course we will give him the necessary time."