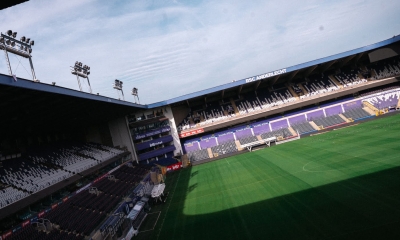 On Sunday, RSC Anderlecht took on KV Oostende in the Lotto Park for the league opener. In what was for the most part a very positive and atmospheric match, some persons clearly misbehaved. 
During the match, a young man working at the edge of the pitch was attacked by some members of the crowd. The young man suffered minor injuries.  
Our club immediately consulted the video images and handed them over to the police. In collaboration with the police, RSC Anderlecht will do everything to identify the individuals responsible. The club will also notify the RBFA in order to ban these people from the stadium by means of civil exclusion. 
 One thing should be very clear: Royal Sporting Club Anderlecht will never tolerate any form of violence. The Lotto Park has to be a place where everybody - supporters, families, children, staff - can enjoy football in all safety.    
Finally, our club would like to thank the security services and stewards for their efficient action.