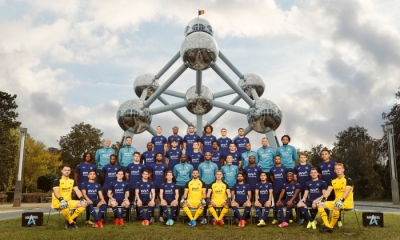 ICI C BX. More than ever, Brussels turns purple and white. Make it 10.
After RSC Anderlecht finished third in the regular competition and thus secured a ticket for the Champions' play-offs, it's up to the boys of coach Vincent Kompany on Monday, April 18 to get their tenth cup in the history of the club.
Sporting will take on KAA Gent on Easter Monday at the King Baudouin Stadium. Belgium's biggest city and Belgium's biggest club together for history. Brussels, let's make it 10. 
For the many fans who could not get a ticket for the game, we are providing a Giant Screen next to our Lotto Park. An experience you won't want to miss.