The culinary offer at Lotto Park is unmatched. Starting this season, as a seat holder and Business Club member, you will enjoy a completely renewed gastronomic offer with no fewer than seven revamped concepts.
Renowned Brussels two-star chef Yves Mattagne will be at the head of the prestigious 'Saint Guidon'. He will also welcome you at 'La Table Du Chef' for a food-sharing concept with delicate dishes inspired by his many journeys.
You will also discover the new 'Grand Place', where chef Benjamin Schijns offers fusion cuisine with new flavours inspired by the Middle East. You will discover all the restaurant concepts below.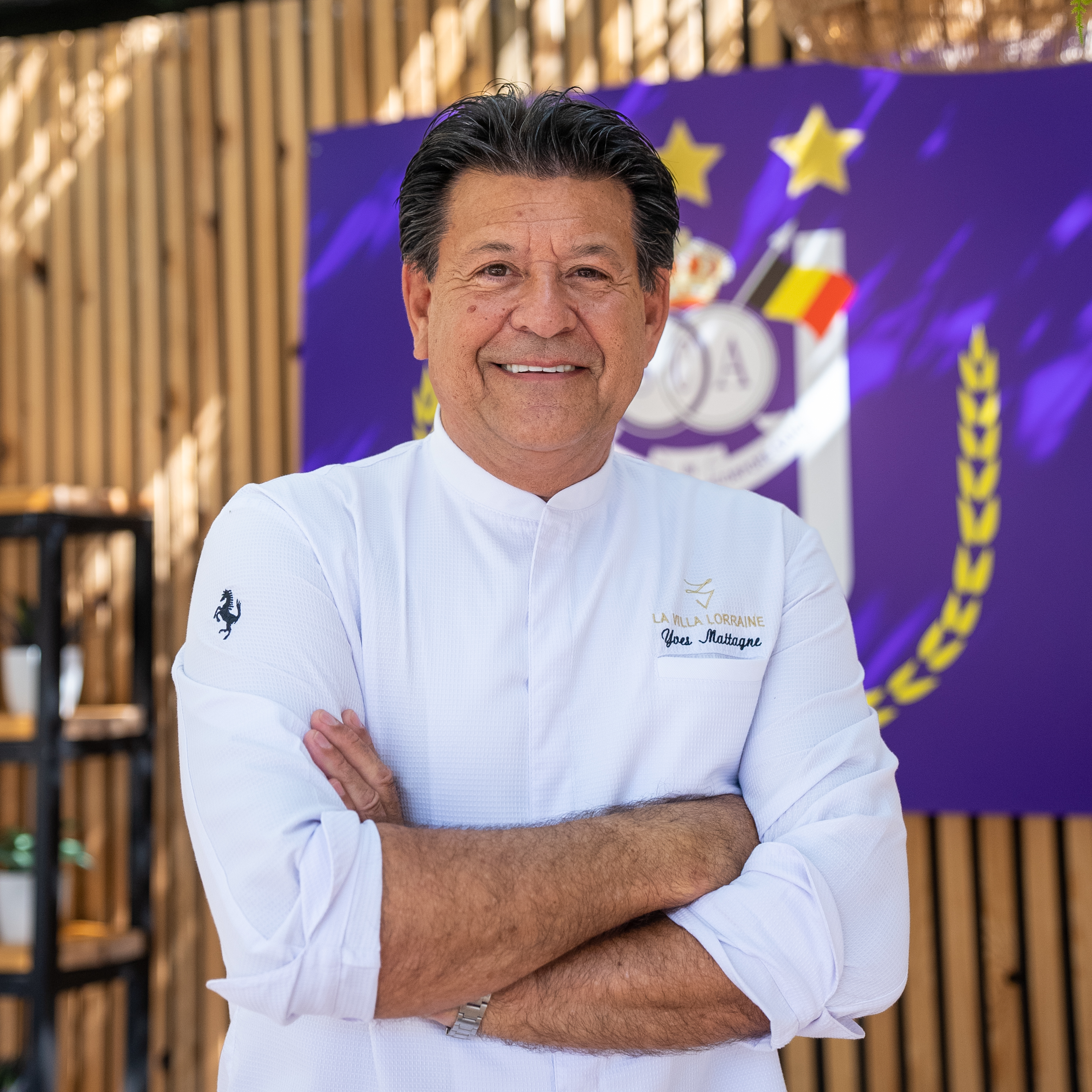 Here you raise a glass with Belgium's top business leaders, RSCA management and other prominent figures.

Location: Stand 1, first floor.

Take a look at our most exclusive bar with our virtual tour.
Any fan who loves a delicious gin-tonic and a great party should be at this bar. Our DJ gives the best of himself every match.
Location: Stand 2, ground floor.
Take a look at our party bar with our virtual tour.
Here you will find our longest bar to catch up with some friends over a cool glass.
Location: Stand 3, ground floor.
Take a look at our longest bar with our virtual tour.