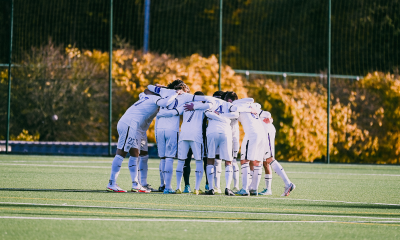 The remaining home games of our U18's 2022/23 season will be broadcasted live on MAUVE TV. René Peeters and Benoît Haegeman's players have 5 games left to play at the RSCA Beflius Academy during the regular season. If they make it to the play-offs, they will play four extra games at home. This would guarantee nine games live on MAUVE TV.
Luca Monticelli's teammates are currently top of the table after 14 games. If they finish in the top eight, they will participate in the play-offs, in which they will play seven more games. The stakes are high that our Neerpedeboys will have nine home games left to play.
Winning the U18 Elite league guarantees qualification for the 2023/24 edition of the Youth League. A great challenge awaits our youngsters in the second half of the season.
Come on Young Mauves!