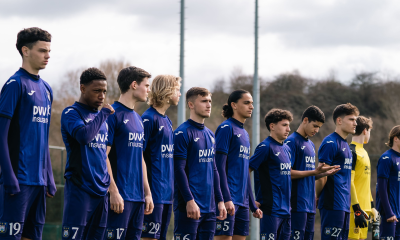 Our U18s started the season strongly, but struggled a bit at the beginning of 2023. They ended the regular league in third place, four points behind leader KAA Gent.
In the U18 league, play-offs will decide the champion. Eight teams will participate in those play-offs, Sporting will meet each opponent only once. Seven games remain to get on top. The champion is being granted a spot in next season's Youth League. So the stakes are high for our youngsters.
RSCA plays four of the seven play-off matches at home. Those four games can be followed live on Mauve TV, the video platform of Mauve-White. Starting with the topper against leaders KAA Gent, now Saturday at 15:00.
Become MAUVE+ now to follow the end of the season.