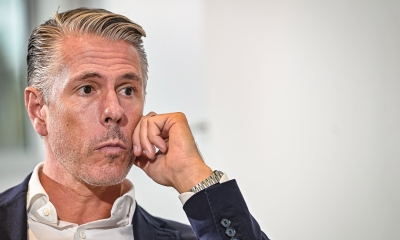 Michael Verschueren has informed the Board of Directors of Royal Sporting Club Anderlecht this Monday evening that he is putting an end to his mandate as Board Member. Michael will soon take up a new challenge within the international landscape of football that requires complete independence. This new professional challenge is incompatible with his role as a director at our club. Therefore, Michael has decided to leave the Board of Directors of Royal Sporting Anderlecht after more than 13 years of service. 
Michael has been a board member since 2010 and was also shareholder of the club for a long time. With his expertise, his passion for the club and his network, he has continuously demonstrated his great commitment to RSC Anderlecht. Thereby following the example of his father, the late Michel Verschueren, who as a manager propelled our club to many successes between 1980 and 2003.  
Michael also represented Royal Sporting Club Anderlecht and Belgian football in general at the European Club Association (ECA) since 2013. At the end of November 2018, Michael took up an executive role within the club's management for a year and a half. After that, Michael went back to serve as a Board Member both at the club and at the ECA.  
The club would like to put on record its gratitude to Michael for his commitment over the years.
Michael Verschueren:
"I have always tried to be of service to this beautiful club, following the example of some true football leaders before my time. I would like to express my sincere gratitude to the club's fans, directors and sponsors for their trust over the past few years. The time has come for me to concentrate on expanding the international football landscape."