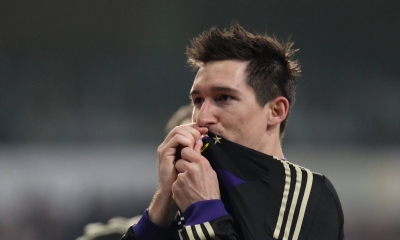 American Sacha Kljestan has announced his football retirement.
Sacha Kljestan arrived at Neerpede in 2010. The American midfielder had made the switch from CD Chivas USA in Los Angeles. Right from his first game, Sacha played his way into the hearts of all of Mauve fans by scoring immediately in the Champions League qualifier against the Welsh side New Saints FC. Kljestan eventually scored 25 goals and gave 21 assists in 180 matches for Sporting, including 34 European duels (20 in the Champions League).
In the 4.5 years Kljestan spent in Brussels, the midfielder with the notorious moustache managed to win 3 consecutive titles (in 2012, 2013 and 2014) and 4 Supercups. In 2015, Sacha and his family decided to return to their homeland. There, the midfielder still defended the colours of the New York Red Bulls and Orlando City with verve, before ending his career in beauty with LA Galaxy.
In an interview on our club website two years ago, the Gentleman reminisced about his time in Brussels. "The moment that will always stay with me the most is without a doubt the first title in my second season. That penalty from Guillaume Gillet in the final game against Bruges. What I felt then, to finally win the title like that after all that hard work, that was really special. I will never forget it."
"The Champions League matches will also always stay with me. As a child, you dream of that anthem. Our draw at the Parc des Princes against PSG, my first assist against Zenit to Mbokani that also gave me my first win in the Champions League, or also my goal against Olympiakos. And then, of course, there is something no RSC Anderlecht fan will soon forget: our comeback in London against Arsenal. That was really an unforgettable match."
Sacha Kljestan cherishes nothing but fond memories of his stay in Belgium. "I really made friends for life here. My daughter was born in Brussels. This city will always have a special place in my heart. It was the best years of my career, but also of my life. I miss it, every time I see the Instagram posts of my friends there. I experienced very special moments there." 
"I want to thank once again all the fans of RSCA for their support, during my time at the club but also afterwards. I will always carry Anderlecht in my heart. I know the last few years have not always gone according to plan, but don't worry: it will all come back. You will soon play champions again and I will always be a supporter. Thank you!"
Thank you for everything Sacha, and best of luck with what's to come next in your career.