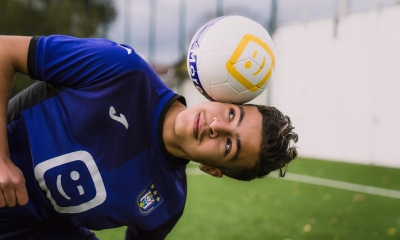 Royal Sporting Club Anderlecht has a new face. Mehdi Amri, Belgium's best and most famous panna player, will be the face of RSCA's freestyle content.
Mehdi is a born and raised bilingual Brussels native and a big name in street football. He is a multiple world panna champion and has been conquering the streets of Brussels for several years with his freestyle video content.
Honoray list:
3x Belgian Champion panna (2015, 2017, 2018)
3x World Champion panna (2017, 2020, 2022)
With Mehdi Amri, RSCA attracts raw Brussels street football talent, and expands its reach with a young audience from the capital and far beyond. With over 800 000 followers on Instagram and 4 million followers on TikTok, Mehdi is the dream ambassador for a new generation of Mauve fans. 
In a first step, Mehdi will be the football creator for the TikTok channel of the mauves in collaboration with partner Telenet, a domain where Sporting, as the largest Belgian club (1.4 million followers), already measures up to top European clubs.