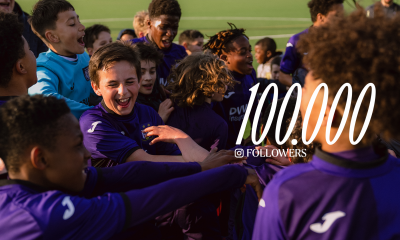 RSCA Neerpede's Instagram account reached the symbolic milestone of 100,000 followers.
After two years of activity, RSCA Neerpede's Instagram established itself as one of the most followed accounts worldwide and one of the most followed football accounts in Belgium.
Brilliant results at youth tournaments and international ambassadors such as Romelu Lukaku, Jérémy Doku or Youri Tielemans have given Neerpede a strong reputation in the world of football. This reputation has also been built online, notably via RSCA Neerpede Instagram account.
Skills, world-class goals, tiki-taka... So many ingredients that make Neerpede so special. And that make the recipe for viral videos on Instagram. Some of them have reached one million views and have been seen internationally.
Curious to find out if your organisation can connect with Belgium's most popular academy? Reach out to [email protected] for more information.