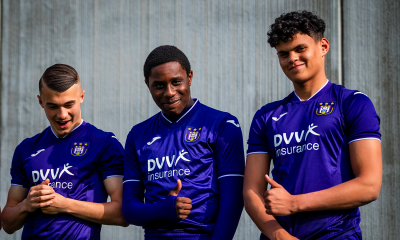 This Wednesday, an interesting friendly game is planned at Neerpede. Our U17 will play against the U17 from Paris Saint-Germain. The ideal opportunity to see the next generation Made In Neerpede at work. Among the youngsters with a shot at making minutes against PSG, there's Julien Duranville, Ethan Butera, Nassim Azaouzi and Tristan Degreef, youth players that fans were introduced to recently when they signed their first professional contract. At the head of the U17 is coach Stéphane Stassin.
Fans can follow the RSCA U17 - PSG U17 match live via rsca.be/live and on Play Sports Open. The match starts at 6:00 PM at Neerpede.
How can you follow the match?
1. Click on the button below.
2. Log in with your RSCA profile and subscribe to the newsletter if you haven't already.
3. You can follow the match live from 6:00 PM on 11/8.