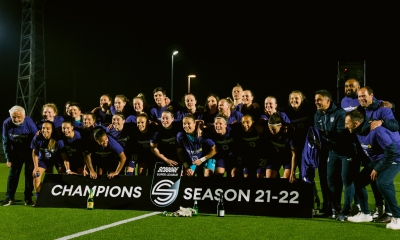 A fifth title in a row for the RSCA Women: that cannot go unnoticed. This Sunday, our entire women's team will be honoured with a lap of honour in the Lotto Park, just before the kick-off of the important game against Club Brugge.
Earlier, the coaching staff of Vincent Kompany and a number of players of the first team also congratulated our RSCA Women with their exceptional performance. Now our supporters in the stadium also get the chance to pay their respects to Johan Walem's troops. 
After the tour of honour by our women's team, a symbolic kick-off will be given by Silvio Proto, club icon with 372 games, 6 titles, 1 cup and 7 Supercups on the counter for RSCA. Enough ingredients for a lively Lotto Park.