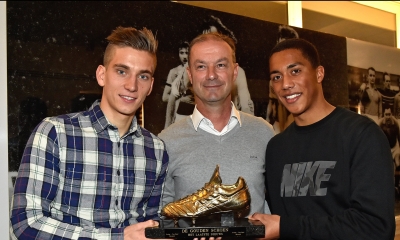 Academy Director Jean Kindermans with Dennis Praet and Youri Tielemans
'In Youth We Trust' is a new program launch by RSCA to help clubs, federations and academies around the world to enchance youth development through our philosophy. RSCA is strongly recognized globally for its world class academy that has produced talents such as Romelu Lukaku, Vincent Kompany and Youri Tielemans. As part of the program, RSCA will need to expand its pool of youth coaches to support projects across the world through a 1 year part time course.
If you are currently a football coach with UEFA B or A licence and interested in working internationally to support youth development, click the button below!